Great Smoky Mountain Cabin Sun Catcher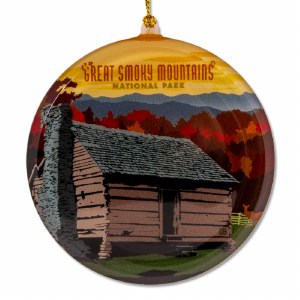 Great Smoky Mountain Cabin Sun Catcher
Item#: 436427
$9.95
Description
Greet the day with this Great Smoky Mountains sun catcher. Rising along the Tennessee-North Carolina border, the Great Smoky Mountains are a UNESCO World Heritage Site. Humans have inhabited the Smokies for thousands of years. The national park protects and preserves over 78 structures within the Great Smoky Mountains, like the cabin depicted on this sun catcher. Hang it in your window to catch the light and enjoy the beauty of the Great Smoky Mountains everyday.
Product Details
3.5 diameter
Made in the U.S.A.
Collectible

Made of acrylic plastic

Reviews
Customer Reviews
This product has not yet been reviewed.