Fort Monroe National Monument Patch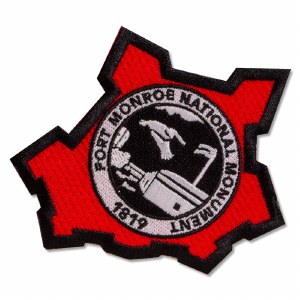 Fort Monroe National Monument Patch
Item#: 437997
$6.95
Description
Originally the site of Old Point Comfort, Fort Monroe is the largest masonry fort in the country. It was built on the southern tip of the Virginia Peninsula as a defensive point to guard the Chesapeake Bay. It now commemorates the initial site of the arrival of African slaves in the colonies in 1619. During the American Civil War it remained in the hands of the Union, and became a site of early freedom for former slaves as well as a hospital. This beautifully embroidered and easy iron-on patch will commemorate your visit to this national monument.
Product Details
Size: 4'' W x 3.5'' H
Iron-on or stitch application
Reviews
Customer Reviews
This product has not yet been reviewed.