Indiana Dunes Trailblazer Patch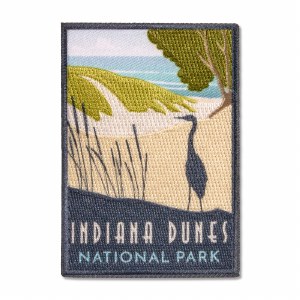 Indiana Dunes Trailblazer Patch
Item#: 438051
$6.95
Description
Get a little retro with this vintage-style collector's patch featuring the Indiana Sand Dunes. Indiana Dunes National Park has more than 60 years of history to becoming a national park. It started in 1899 when botanist Henry Cowles published a paper on the unique flora of the area that gained international acclaim. It wasn't until 1966, however, that President Kennedy officially made it a part of the national park system. Four expansion bills later and Indiana Dunes covers more than 15,000 acres of protected land. Show your support by putting this embroidered patch on all your favorite hiking gear.
Product Details
 Size 2.25''W x 3.25 H
Collectible
Iron-on or stitch to apply
Reviews
Customer Reviews
This product has not yet been reviewed.