Shenandoah National Park Sun Catcher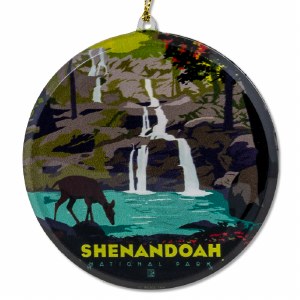 Shenandoah National Park Sun Catcher
Item#: 438250
$9.95
Description
Although most famous for the Skyline Drive along the Blue Ridge mountains, Shenandoah Park also encapsulates over 30,000 acres of wilderness. The park also has hundreds of trails, horseback riding, hiking, camping, bicycling and a number of waterfalls. Featured on this sun catcher is Rose River Falls, with a deer drinking from the pool in the foreground. Enjoy the beauty of these falls and this park with this collectible sun catcher.

Product Details
3.5'' diameter
Made in the U.S.A.
Collectible

Made of acrylic plastic
Reviews
Customer Reviews
This product has not yet been reviewed.