Sequoia National Park Sun Catcher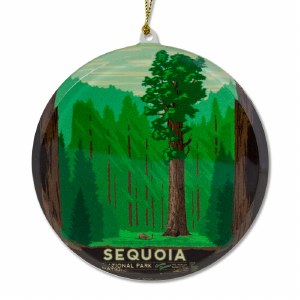 Sequoia National Park Sun Catcher
Item#: 438249
$9.95
Description
Celebrate the magic of the majestic giant sequoias with this sun catcher featuring the largest tree in the world the General Sherman. Sequoia National Park was the second national park created, and the first to protect a living organism. The largest of the sequoias is about as tall as a 26-story building and they can live up to 3,000 years. Enjoy the beauty of these behemoth trees with this collectible sun catcher.
Product Details
3.5'' diameter
Made in the U.S.A.
Collectible
Made of acrylic plastic

Reviews
Customer Reviews
This product has not yet been reviewed.