National Park Icons Poster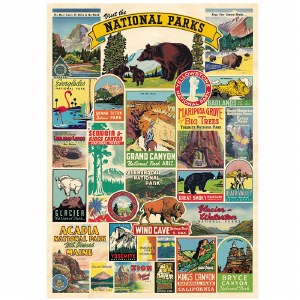 National Park Icons Poster
Item#: 441190
$6.95
Description
America's national parks are a gift that are to be cherished. Parks like Yellowstone National Park and Great Smoky Mountains National Park offer a beautiful landscape and diverse ecosystem for all to enjoy. This poster features classic icons of some of the most visited national parks. Hang this on the wall of your office or home space to keep a piece of the national parks with you!

Product Details
    20'' x 28''
    Printed on Italian archival paper can be used for framing/display or wrapping
Reviews
Customer Reviews
This product has not yet been reviewed.