Grumpy Old Bear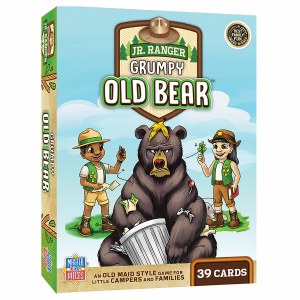 Grumpy Old Bear
Item#: 442864
$12.95
Description
Have fun with this campground twist on Old Maid by playing Grumpy Old Bear! Draw cards and match pairs, but don't get stuck with the Grumpy Old Bear! Make your own outdoor adventures, then keep the fun going with this classic style card game!

Product Details

Includes 39 playing cards and Instructions
Ages 4+
2-6 Players

Reviews
Customer Reviews
This product has not yet been reviewed.