Jellyfish Mini Blocks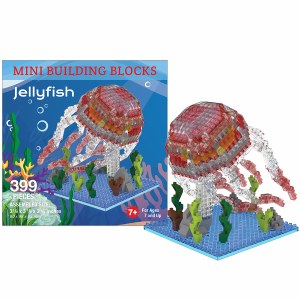 Jellyfish Mini Blocks
Item#: 444494
$14.95
Description
Jellyfish can be found at many of the coastal national parks. Have fun putting together this challenging mini blocks set and add it to your display of all the other national park animal mini blocks.

Product Details
339 Pieces
3 1/8'' x 3 7/8'' x 3 1/4''

Ages 7+

Reviews
Customer Reviews
This product has not yet been reviewed.