Marine Life Mystery Mini Blocks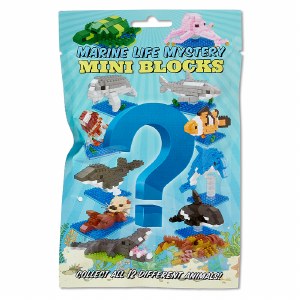 Marine Life Mystery Mini Blocks
Item#: 444518
$5.95
Description
Looking to give yourself a little surprise or give a fun gift? This mystery bag includes 1 of 12 marine life featured mini block sets. With around 100 pieces each whichever animal you get will be a challenging puzzle to put together. Get one or try to collect them all!
Product Details
Ages 7+
Each set has approximately 100 pieces
Reviews
Customer Reviews
This product has not yet been reviewed.