Grand Teton National Park Sticker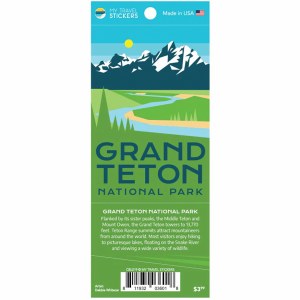 Grand Teton National Park Sticker
Item#: 445028
$3.99
Description
Rising above a scene rich with extraordinary wildlife, pristine lakes, and alpine terrain, the Teton Range is a miraculous sight to behold. Get this minimalist designed Grand Teton National Park Sticker to commemorate your trip, put it on your favorite reusable water bottle or wherever you collect stickers!
Product Details
Overall Size: 2.5'' x 6.25''
Main Sticker Size: 2.5'' x 3.75''
Reviews
Customer Reviews
This product has not yet been reviewed.