Congaree National Park Sticker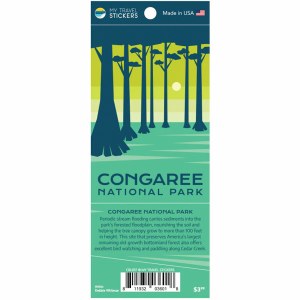 Congaree National Park Sticker
Item#: 445038
$3.99
Description
Congaree National Park is home to the largest intact expanse of old growth bottom-land hardwood forest remaining in the southeastern United States. Get this minimalist designed Congaree National Park Sticker to commemorate your trip, put it on your favorite reusable water bottle or wherever you collect stickers!
Product Details
Overall Size: 2.5'' x 6.25''
Main Sticker Size: 2.5'' x 3.75''
Reviews
Customer Reviews
This product has not yet been reviewed.