A Tryal of Glass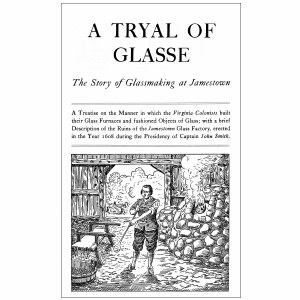 A Tryal of Glass
Item#: 24169
$6.95
Description
Glass making in America began at Jamestown, Virginia in 1608. This booklet provides an overview of the first glass making venture at Jamestown. It describes evidence used - archeology, historical research and laboratory analysis - in unearthing and identifying various pieces. The first glasshouse occupies an important and unique place in the history of glass making in America but also has an appeal beyond the historical as glass collecting has become one of the most popular hobbies today. The booklet contains illustrations on artifacts and the glass making works at Jamestown.

Product Details

Published by Eastern National
Softcover
56 pages.
Reviews
Customer Reviews
This product has not yet been reviewed.