American Flag Patch - Collector's Edition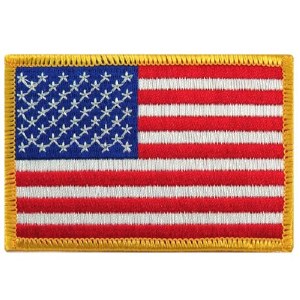 American Flag Patch - Collector's Edition
Item#: 317964
$6.95
Description
If there's just one patch you could ever get, one that displays the flag of the United States of America should be at the top of the list. A long-beloved emblem filled with symbolism and meaning, it's deeply rooted in American culture, from children starting each school day saying the Pledge of Allegiance to home displays and more.
Beautifully bordered in gold, this patch displays Old Glory with 50 stars. Make it the king of your American patch collection—as it should be!
Product Details
Dimensions: approx. 3⅝'' W x 2⅜'' H
Collector's Edition
Reviews
Customer Reviews
This product has not yet been reviewed.