ANP Cape Hatteras Series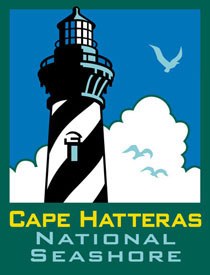 ANP Cape Hatteras National Seashore Pin
Item#: 319139
$6.95
Description
Cape Hatteras National Seashore was established by Congress as America's first national seashore. Located in North Carolina along a 70-mile stretch of barrier islands known as the Outer Banks, the seashore features many dramatic reminders of a time when mariners from around the world feared this treacherous coastline as the Graveyard of the Atlantic.
This collectible depicts the Cape Hatteras Light, with its distinctive black and white barber pole design, against a bright blue sky. A shorebird, that relies on the protected land for nesting grounds, flies off to the right.
Product Details
Patch measure 1.5 x 2.7
Pin measures 28.5mm x 22.2mm
Reviews
Customer Reviews
This product has not yet been reviewed.