ANP Hot Springs National Park Hiking Medallion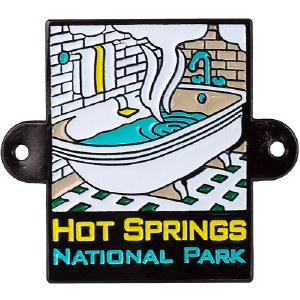 ANP Hot Springs National Park Hiking Medallion
Item#: 321896
$6.95
Description
In 1921, the Hot Springs Reservation—created in 1832 by Andrew Jackson—was officially renamed Hot Springs National Park. Since that time, millions of people have enjoyed the bubbling spring water. Doctors once recommended a stay of several weeks here to cure various maladies, and bathing and imbibing remain quintessential activities at this unique, federally protected treasure.

The 5,550-acre park features hiking trails, scenic drives, and observation points in the wooded Ouachita Mountains. The historic Bathhouse Row is graced by Italian marble, stained glass windows with nature motifs, ceramic tile floors in intricate patterns, flowing fountains, European-style architecture, and flowering magnolias.

Reviews
Customer Reviews
This product has not yet been reviewed.