ANP Castillo San Marcos Series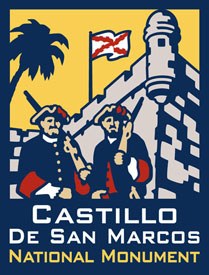 ANP Castillo de San Marcos NM Patch
Item#: 321901
$5.95
Description
Built in 1672-1695 as an outpost of the Spanish empire, Castillo de San Marcos guarded St. Augustine, the first permanent European settlement in North America.
The Castillo has served the Spanish, the British, and finally the Americans as a military base during its over 300 year history. It was even seized by the Confederacy during the American Civil War.
Your purchase of this commemorative patch helps support the National Park Service's mission of interpreting and preserving history for future generations.
Product Details
Magnet and patch measure 3.5 x 2.75
Pin measures 28.5mm x 22.2mm
Reviews
Customer Reviews
This product has not yet been reviewed.