ANP Mammoth Cave Series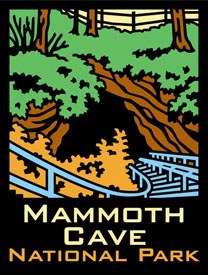 ANP Mammoth Cave National Park Patch
Item#: 322531
$5.95
Description
Mammoth Cave is, by far, the world's largest cave system. The massive cave is a wealth of archeological and geological information, allowing us to learn so much more about both our ancestors, and the earth itself!
Celebrate Mammoth Cave with these awesome collectibles featuring illustrative artwork by Frank McShane.
Product Details
Patch measure 1.5" x 2.7"
Pin measures 28.5mm x 22.2mm
Reviews
Customer Reviews
Average rating:
---
nice detail and colors
The pin is sturdy with crisp design and solid colors. Nice way to view the Park as you approach the entrance to the cave.
— Cathy Miller-Temme