ANP Adams Series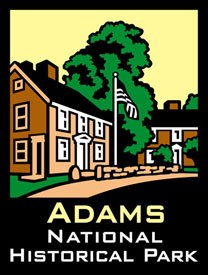 ANP Adams National Historical Park Magnet
Item#: 322865
$5.95
Description
Spanning nearly two centuries, the Adams family contributed to the social, cultural, political, and intellectual history of America. Displayed across our collector's patch, pin, and decorative magnet is contemporary Frank McShane artwork of Adams National Historical Park, where their memory is preserved. Pictured are the two homes where President John Adams was born and his son, sixth President John Quincy Adams was born.
Browse our complete Revolutionary War Collection for more commemorative keepsakes honoring America's succession from Great Britain as a free country.
Product Details
Visit Adams NHP to see thousands of artifacts preserve America's Independence
America's National Parks® souvenirs exclusively for eParks
Embroidered patch and magnet approx. 3.25'' x 2.75''
Souvenir lapel pin approx. 1.1'' x .9''
Reviews
Customer Reviews
This product has not yet been reviewed.