ANP Lincoln Boyhood Series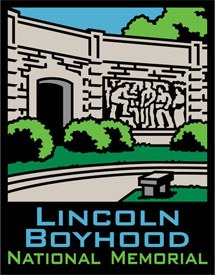 ANP Lincoln Boyhood Patch
Item#: 327181
$5.95
Description
Abraham Lincoln grew physically and intellectually into a man on this southern Indiana farm. He spent 14 formative years here— a quarter of his life. His mother, Nancy Hanks Lincoln, is buried here.
His sense of honesty, belief in education and learning, respect for hard work, compassion for his fellow man, and moral convictions were all borne out of his experiences in Indiana.
Lincoln Boyhood National Memorial preserves the place where Lincoln laughed with his father, coped with the deaths of his mother and sister, read the books that opened his mind, and triumphed over the adversities of life on the frontier.
Product Details
Patch measure 1.5" x 2.7"
Pin measures 28.5mm x 22.2mm
Reviews
Customer Reviews
Average rating:
---
Great pin, nice quality
Sadly the on-site gift shop was closed due to COVID restrictions when we visited, but luckily ShopANP.org has this lovely pin. Nice graphic design and well made.
— Ronald Schoedel
---
Lincoln Boyhood Nat Monument
Very pleased with this patch - high quality & graphic design.
— Lori Mobley