I drove the Entire Blue Ridge Parkway Decal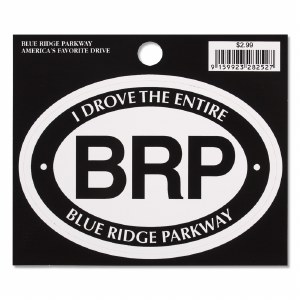 I drove the Entire Blue Ridge Parkway Decal
Item#: 328252
$3.99
Description
Show the world you successfully drove the entire Blue Ridge Parkway with the Euro-style decal. America's favorite drive stretches 469 miles of road between breathtaking Virginia and the stunning North Carolina countryside. The vinyl decal uses the classic 3-letter code for the Blue Ridge Parkway and includes the triumphant declaration I drove the entire Blue Ridge Parkway.  Elevate your bumper sticker status with this fun collectible decal.
Product Details
Approx. 3 15/16'' x 2 3/4''
Made in USA
Reviews
Customer Reviews
This product has not yet been reviewed.