Best of the Blue Ridge Parkway: The Ultimate Guide to the Parkway's Best Attractions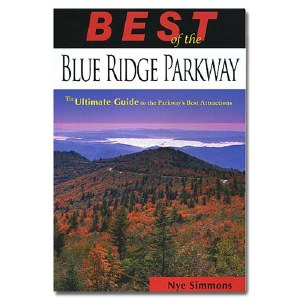 Best of the Blue Ridge Parkway: The Ultimate Guide to the Parkway's Best Attractions
Item#: 258146
$24.99
Description
Running for 469 miles, connecting two national parks, and some stretches bordering national forests, the Blue Ridge Parkway has many natural attractions worth exploring.
This book contains detailed information about the best hiking trails, scenic stops, waterfalls, and historical sites. The perfect companion to our Nature Guide to the Blue Ridge Parkway, you'll find information about lodging, way stations, and side trips along the ways! 
Product Details
Softcover,185 pages
Contains full-color photos
Reviews
Customer Reviews
This product has not yet been reviewed.