Lincoln Boyhood National Memorial Hiking Stick Medallion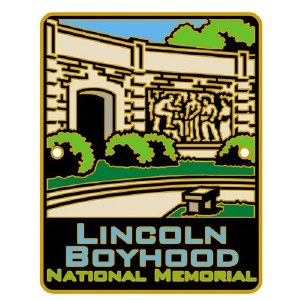 Lincoln Boyhood National Memorial Hiking Stick Medallion
Item#: 334000
$6.95
Description
History books often focus on Abraham Lincoln's achievements during his years as the 16th US president, and rightly so; however, that can make you overlook the earlier times of his life that arguably made him the man who kept the United States together during the Civil War and did so much more. Those early times of Lincoln's life—specifically from ages seven to 21—are memorialized at the Lincoln Boyhood National Memorial in Indiana, where visitors can learn about Lincoln's family, his boyhood, and life on a homestead during his time.
For many years, hiking stick medallions have been used to commemorate one's treks to various locations. The boyhood home of one of the most famous US presidents certainly deserves a medallion placement on your staff. This item features an illustration of the park's visitor center, focusing on the Indiana Panel, one of five wall sculptures in the Memorial Building.

Product Details
Dimensions: approx. 1¼'' W x 1¾'' H
Designed and finished in the USA
Reviews
Customer Reviews
This product has not yet been reviewed.