Lincoln Home Patch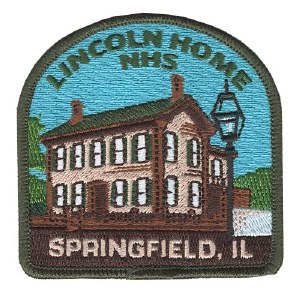 Lincoln Home Patch
Item#: 338517
$6.95
Description
On February 11, 1861, President-elect Abraham Lincoln left Springfield, Illinois with his wife and children for the White House. To the gathering crowd he said, "To this place, and the kindness of these people, I owe everything." Against a blue sky, the two-story, twelve room town home on 8th & Jackson Street where Lincoln and his family resided is woven. Here in 1860, Lincoln and his wife Mary entertained the Republican Party Convention committee who formally notified him of his nomination for the 16th US President.

Product Detail

The Lincoln Home National Historic Site preserves Lincoln's early political career
Custom embroidered patch by Hogeye exclusively for eParks
Souvenir commemorative patch approximately 3'' x 3''

Reviews
Customer Reviews
This product has not yet been reviewed.