Wool Ranger Hat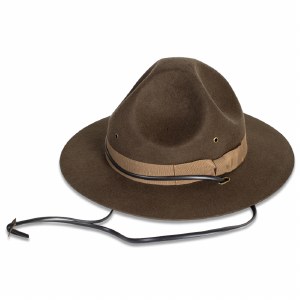 Wool Ranger Hat
Item#: 340392
$39.95
Description
The United States Park Ranger has a distinct look easily recognizable by the round brim hat. This 100% wool Ranger hat will not only have you feeling like a Park Ranger, but will also keep you cool and shaded on your park outings!
Product Details
7.5'' x 8.5'' inner diameter
1' 1'' x 1' 2'' outer diameter
Buckled strap for fastening

Reviews
Customer Reviews
This product has not yet been reviewed.