Moores Creek National Battlefield Collectible Lapel Pin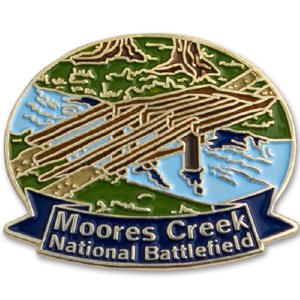 Moores Creek National Battlefield Collectible Lapel Pin
Item#: 340484
$6.95
Description
February 27, 1776: the last day of British rule in North Carolina and first Patriot victory of the American Revolution. Commemorate this historic battle with a collectible gold-tone trimmed lapel pin featuring the iconic, partially dismantled Moores Creek bridge.
Product Details
1'' x 1.25''
Rubberized pin back
Designed and finished in the USA
Reviews
Customer Reviews
This product has not yet been reviewed.