Moores Creek NB Patch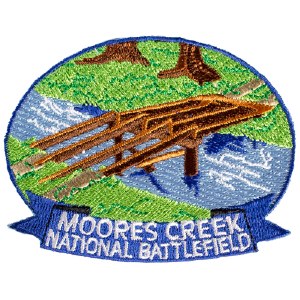 Moores Creek NB Patch
Item#: 340485
$5.95
Description
On February 27, 1776, the Battle of Moores Creek Bridge was fought in southeast North Carolina. The Patriot Militia defeated the Loyalist Militia, ending royal authority in the state. Celebrate this victory with our Moores Creek NB Patch. Put this patch on your favorite jacket or bag to commemorate this fierce battle for freedom.
Product Details
Measures 3 x 2.75 inches
Designed and finished in the USA

Reviews
Customer Reviews
This product has not yet been reviewed.