Assateague Wildlife Patch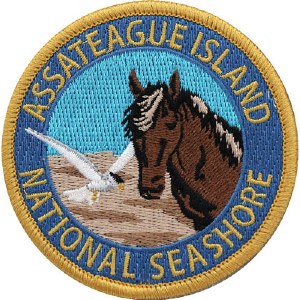 Assateague Wildlife Patch
Item#: 341596
$5.95
Description
Descendant of 16th century domestic horses, the wild stallion sewn into our patch roams Assateague. Living amongst native birds, reptiles, and mammals, he and other bands of horses living in the land of sand and salt have thrived throughout the centuries. Also displayed is a piping plover that bird lovers can enjoy throughout east coast bays. Written in gold, the surrounding border reads, Assateague Island National Seashore.

Product Details

Plan a trip to Assateague and discover animals living along the coastal bay
Commemorative embroidered patch by Hogeye exclusively for eParks
Embroidered collectible patch approximately 3'' diameter

Reviews
Customer Reviews
This product has not yet been reviewed.