Ellis Island Patch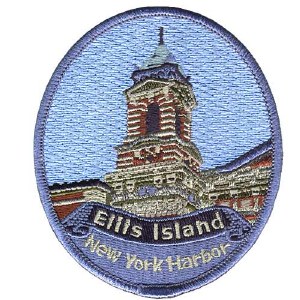 Ellis Island Patch
Item#: 341661
$6.95
Description
Opened on January 1, 1892, Ellis Island was the nation's first federal immigration station.  Between 1892 and 1954, approximately 2 million steerage and third class steamship passengers who entered the United States through the port of New York, ere legally and medically inspected at Ellis Island.
Reopened in 1990 after a massive restoration, the main building on Ellis Island is now a museum dedicated to the history of immigration and the important role this island played during the mass migration of humanity in the late 19th and early 20th centuries. 
The stories recounted in this museum suggest why the island has been called, ''Island of Hope, Island of Tears.''
Ellis Island Commemorative Patch measures 3''W x 3 1/2''H.
Reviews
Customer Reviews
This product has not yet been reviewed.