Stones River Cannon Hiking Medallion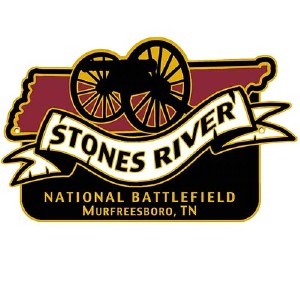 Stones River Cannon Hiking Medallion
Item#: 344320
$6.95
Description
Commemorate your outdoor adventure at the Stones River National Battlefield with our Hiking Medallion! Collectible, our hiking stick medallion bears the shape of Tennessee in maroon and black with a cannon carriage and ribbon reading "Stones River" on top. Below, the words "National Battlefield Murfreesboro, TN" are etched in gold.

The cannon shown represent those used by the Union to defeat the Confederate Army in Tennessee and still displayed throughout Stones River NB along with other monuments honoring the battle. From our Civil War Collection, the Stones River Cannon Hiking Medallion is dedicated to the fallen soldiers commemorated at Stones River NB and their struggle to protect American ideals.

Product Details

Explore Fortress Rosencrans and Hazen Memorial when you visit Stones River NB
Custom hiking stick medallion by Hogeye exclusively for eParks
Metal hiking stick medallion approximately 1'' x 1.5''
Profits support the National Park Service
Reviews
Customer Reviews
This product has not yet been reviewed.