Statue of Liberty Hiking Stick Medallion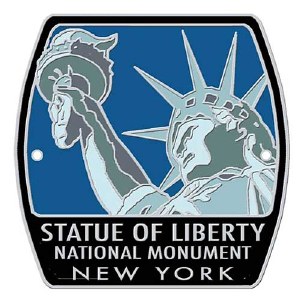 Statue of Liberty Hiking Stick Medallion
Item#: 345225
$6.95
Description
The Statue of Liberty was a gift of friendship from the people of France to the United States and is recognized as a universal symbol of freedom and democracy. The Statue of Liberty was dedicated on October 28, 1886 and designated as a National Monument in 1924. 
The Statue's centennial was celebrated on July 4,1986 with fireworks and fanfare. On July 5th, a new Statue of Liberty exhibit opened in the base of the pedestal. In 1986, a the original torch, now in the lobby was replaced with a new copper torch, covered in 24k. gold leaf. Sunlight reflects off the gold during the daytime and floodlights light the torch by reflection at night.
Product Details
Visit the Statue of Liberty National Monument on Liberty Island
Collectible hiking stick medallion measures 1 3/4''W x 1 3/4''H
Reviews
Customer Reviews
Average rating:
---
Impressive!
This is a big, bold, impressive medallion. One of my favorites.
— Staci Wood