Cape Cod ANP Hiking Medallion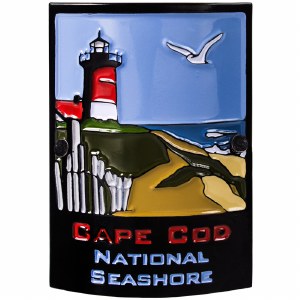 Cape Cod ANP Hiking Medallion
Item#: 394539
$6.95
Description
A snowy plover takes flight over the Nauset Beach Light as the waves lap the shoreline. This is a familiar sight for anyone who has been to Cape Cod, and now you can bring this idyllic landscape with you no matter where you're going with a hiking stick medallion. Simply use the included hardware to affix the medallion to your walking stick and hit the trails!
Product Details
1.75'' x 1''
Predrilled holes and included nails make installation a breeze
Can be flatted and glued to most surfaces
Reviews
Customer Reviews
This product has not yet been reviewed.