Lincoln Memorial Pin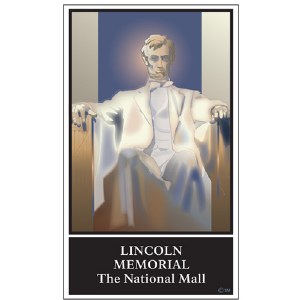 Lincoln Memorial Pin
Item#: 350716
$6.95
Description
Dedicated on May 30, 1922, the memorial to our nation's 16th President has remained an iconic and heavily visited landmark.
It has served as the backdrop for ceremonies and celebrations, including Marion Anderson's Easter Concert in 1939 and Dr. Martin Luther King, Jr.'s ''I Have a Dream'' speech in 1963.
Lincoln Memorial Lapel Pin measures 3/4''W x 1 1/4''H.
Reviews
Customer Reviews
This product has not yet been reviewed.