Washington Monument Lapel Pin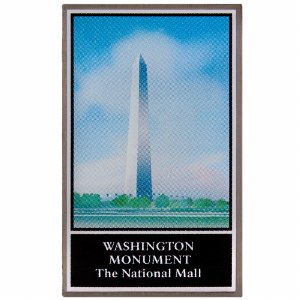 Washington Monument Lapel Pin
Item#: 350719
$6.95
Description
Soaring above the National Mall at an impressive 555 feet, the Washington Monument is perhaps one of the most iconic structures in Washington. Show off your appreciation for this tribute to our first president with a color lapel pin. Featuring the Washington Monument set against blue skies, you can take memories of your visit with you when you affix this pin to your lapel, bookbag, or anywhere else!
Product Details
1.25'' x .5''
Rubberized backing for safety
Designed and finished in the USA
Reviews
Customer Reviews
This product has not yet been reviewed.