Assateague Wildlife Pin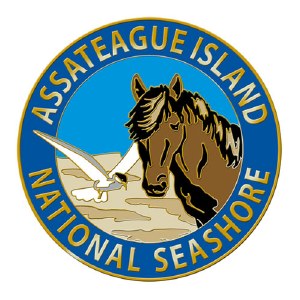 Assateague Wildlife Pin
Item#: 351525
$6.95
Description
Animal lovers and beach goers will agree our collectible highlights iconic symbols of Assateague Island National Seashore! Engraved on our pin are a horse and piping plover against the barrier island's white golden sands. Permanent residents of the island, these two creatures and many more can be seen roaming the coast, wild and free as can be.

Product Details

Visit Assateague to see how you can protect the animals and their environment
Commemorative souvenir lapel pin by Hogeye exclusively for eParks
Collector's lapel pin approximately 1.1'' diameter

Reviews
Customer Reviews
This product has not yet been reviewed.