Who are America's National Parks and Eastern National?
ABOUT US
eParks.com is the official online store of America's national parks, and is operated by Eastern National. Founded in 1947, EN provides critical funding and support for educational and interpretive programs in America's national parks and other public trusts. Since its inception, EN has donated over $149 million to its partners to enhance visitor experiences.
Eastern National was founded in 1947 by a group of park rangers. Their idea was to form a cooperating association that would serve a network of parks, and operate on a "sharing" principle. This meant that smaller parks, with lesser budgets and visitation, would be able to reap the benefits of a cooperating association, as many of the larger parks do. Since then, EN has grown to become the largest cooperating association in the United States, servicing over 170 parks, and operating more than 310 educational bookstores and museum shops in parks and other public trusts, ranging from Maine to South Dakota.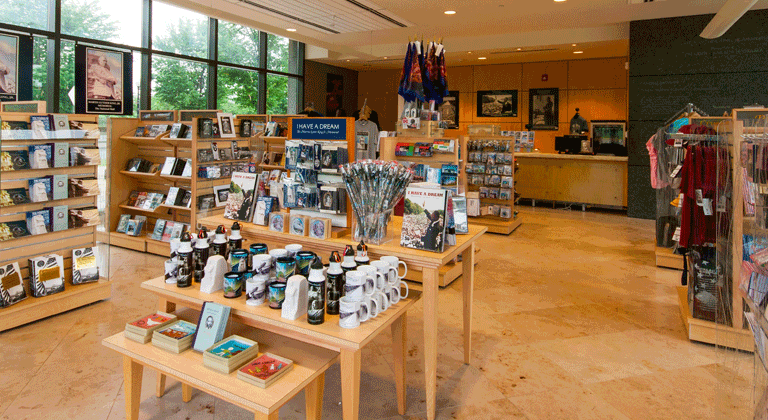 HOW DO WE HELP?
By operating educational book and museum stores in more than 160 national park sites, and distributing our profits to benefit the visitors to America's national parks and other public trusts
By promoting visitation to and interest in America's national parks, through the Passport To Your National Parks® program, and a variety of marketing initiatives
By developing and selling unique educational items that have interpretive and educational value
By producing up to 100 educational and interpretive publications per year, which provide visitors with additional insights into the cultural, natural, and scientific features of America's national parks
By developing and maintaining relationships and partnerships with organizations such as the National Park Foundation, the National Park Trust, and numerous Friends' groups and cooperating associations, with outcomes that support the mission of the National Park Service
HOW DO EASTERN NATIONAL DONATIONS SUPPORT AMERICA'S NATIONAL PARKS?
Over the years, EN donations have been used to fund:
The purchase of land, artifacts, and media for park libraries
Period costumes for living-history demonstrations and reenactments
Signage and exhibits, facility renovations and upgrades
Interpretive tools, educational programs, and staff training
Archeological, historical, and cultural research programs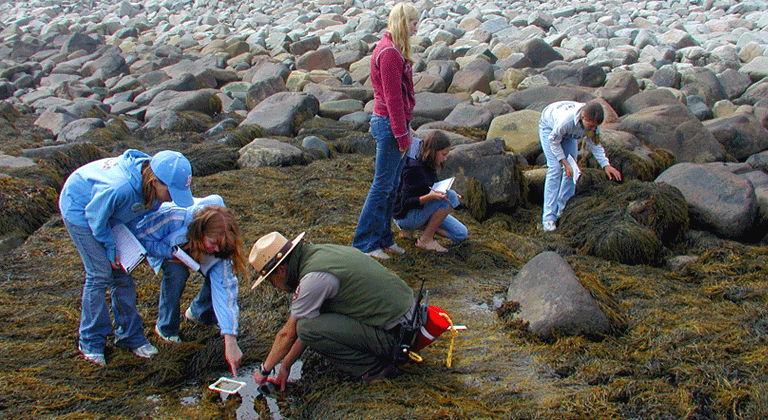 Visit Site
OUR WEBSITES
www.eParks.com is the online park store of America's National Parks and is operated by Eastern National, eParks provides a great service to our partners, who, in most cases, do not have resources or capability to manage their own online park store.
eParks help us connect people with parks. Our partners use eParks technology to reach people who may never have the opportunity to visit their parks. Other website visitors go to eParks.com as a direct result of the wonderful park visits they have. Another segment of website visitors are educators and students looking for research.
The website allows us to provide a wide range of national park related products to our website visitors. Our product experts are in our national park stores. Regular communication with Eastern National employees in the field helps encourage active participation from our stores. There are over 4,500 national park products on the website with new products arriving daily. Orders are processed and shipped from our Hatboro, PA warehouse.
Other Eastern National websites include: www.eandaa.org - a website dedicated to the Employees & Alumni Association of the National Park Service.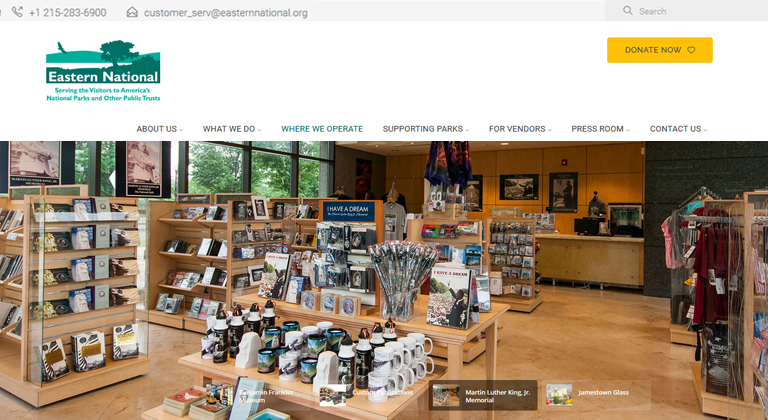 Visit Site