CWS Wilson's Creek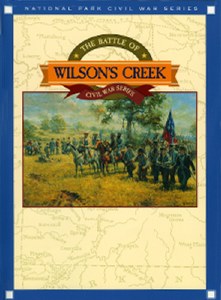 CWS Wilson's Creek
Item#: 239037
$8.95
Description
Part of the National Park Civil War Series. For Missouri, the years immediately preceding the Civil War personified its status as a border state. As the national debate over the institution of slavery drew the new West into its scope in the wake of the war with Mexico, Missourians saw the debate over their own statehood rekindled and thrust into the national forum.
Product Detail
Softcover, 56 pages
ISBN 1-888213-76-0
Published by Eastern National
Proudly printed in the USA
Reviews
Customer Reviews
Average rating:
---
THE BATTLE OF WILSON'S CREEK
Excellent book, highly informative, greatly detailed, highly recommend.
— Lee Rosenzweig